Sell Your Car to Bill Pearce Courtesy Honda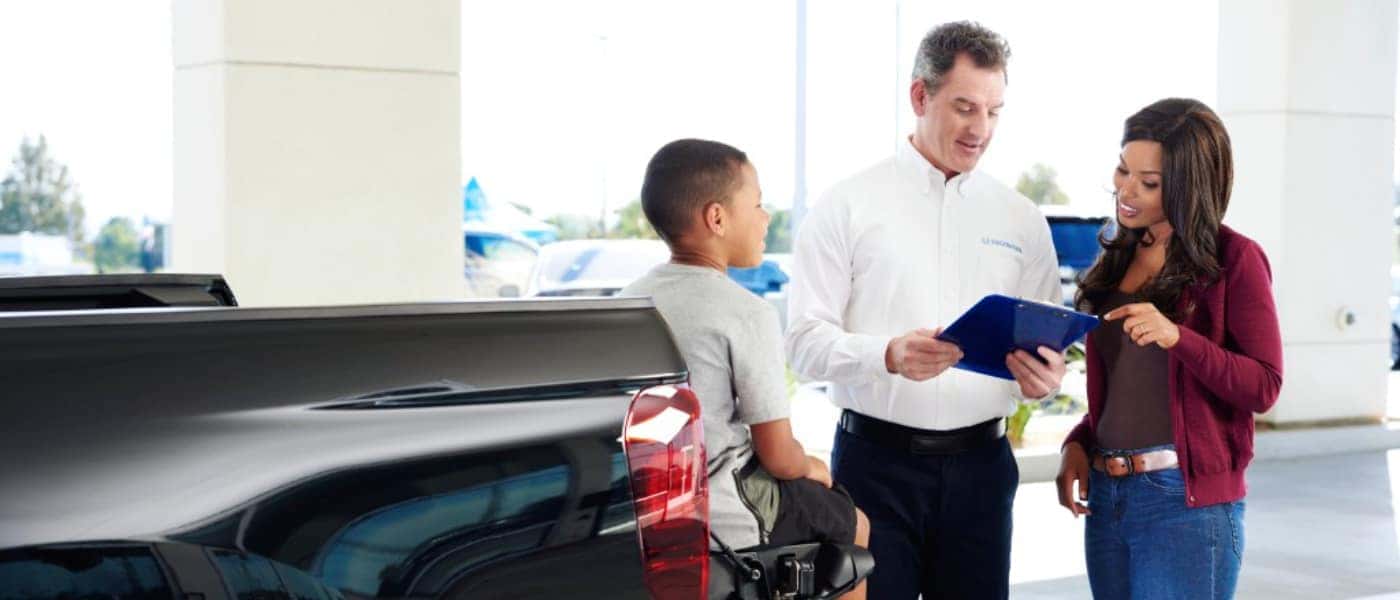 ---
If you're hoping to save money on your next new or used vehicle, selling your car to Bill Pearce Courtesy Honda is one of the smartest decisions you can make. Our KBB® Instant Cash Offer tool empowers you to complete most of the process from home in just a few minutes. Even better, the offer that you see online is exactly what you'll receive at our dealership! Once you've found out what your old vehicle is worth, just drive into Reno and let us take care of the rest—or let us know that you'd like us to pick up the vehicle from your home. You'll be on your way to a more enjoyable daily drive in no time.
We'll Buy Your Vehicle—No Matter What Kind of Car You Drive!
Although we offer a wide range of new and certified pre-owned Honda vehicles, our pre-owned inventory includes models from just about every major manufacturer. Honda, Acura, Ford, Volkswagen, Toyota—we'll take them all, and we always pay top dollar for the vehicles that we buy. Whether you drive a car, truck, or SUV, we'd love to add it to our selection of pre-owned vehicles. That's true even if you don't intend to buy one of the new or used vehicles on our lot: our offers are never conditional on whether you choose to buy on the same day that you sell.
You might feel as though your old road trip companion has seen better days. Perhaps you've been putting off some much-needed repairs. Maybe you even worry that no one would want to buy your vehicle in its current state. We want to put your fears to rest. Our service and repair experts will get your old car working just like new before we put it up for sale—and that means nothing can stand in the way of your upgrade!
Whether you want to drive something new or or you'd simply like to make some extra cash, Bill Pearce Courtesy Honda is the perfect place to sell your vehicle.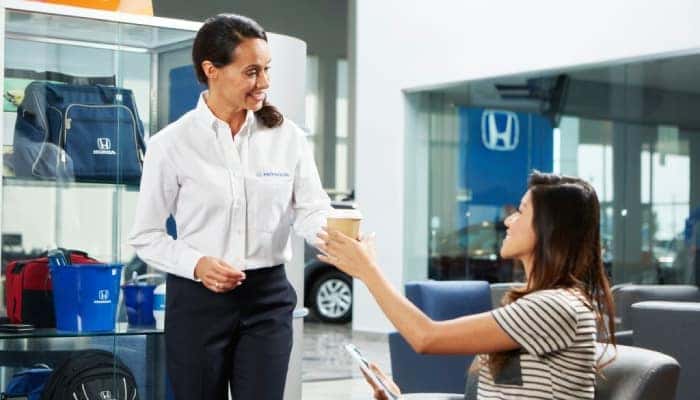 Private Sales vs. Dealership Trade-Ins
Selling a car on your own can take weeks or even months—and even then, there are no guarantees. Sure, you might find another person who's willing to pay your asking price. On the other hand, you might not! There are tons of different factors at play, and even in the best possible cases, you'll be doing all the legwork on your own. If you're ready to sell your car, you've got to keep these basic points in mind:
Whether you're selling your car on the side of the road or listing it on Facebook Marketplace, you're going to have to wait around for someone to take an interest.
You'll also have to field potential buyers and set up test drives for strangers. Finally, you'll need to weigh each offer carefully.
You and the buyer will also need to work together to complete the requisite paperwork, transfer the title, and ensure that the vehicle gets registered in their name.
All of these steps take time and energy—time and energy you may not want to waste.
And really, there's no reason to go to all this trouble. Selling a car at Bill Pearce Courtesy Honda is a process that will most likely take less than an hour. By the time you arrive at our dealership or invite us to pick up your vehicle, you'll know exactly how much money you can expect to receive. Plus, since the offer is coming from the independent experts at Kelley Blue Book®, you can be absolutely certain that you're getting a fair price. Talk about convenience!
Still not convinced? We're just getting started! Drivers who sell their old vehicles at Bill Pearce Courtesy Honda will enjoy all of these benefits, too: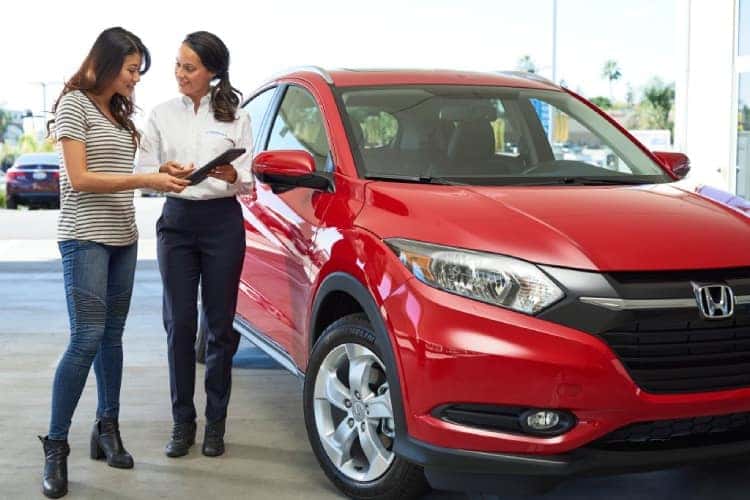 Peace of Mind
When you work with an authorized Honda dealership like Bill Pearce Courtesy Honda, you'll enjoy peace of mind that no private seller can match. We'll never give you the run-around or change our minds after going for a test drive. We'll never try to undercut the offer that you received online. What you see is what you get—no surprises and no gimmicks. Don't just take our word for it. Instead, check out our recent customer reviews and find out what your neighbors have been saying! We're confident that you'll like what you see.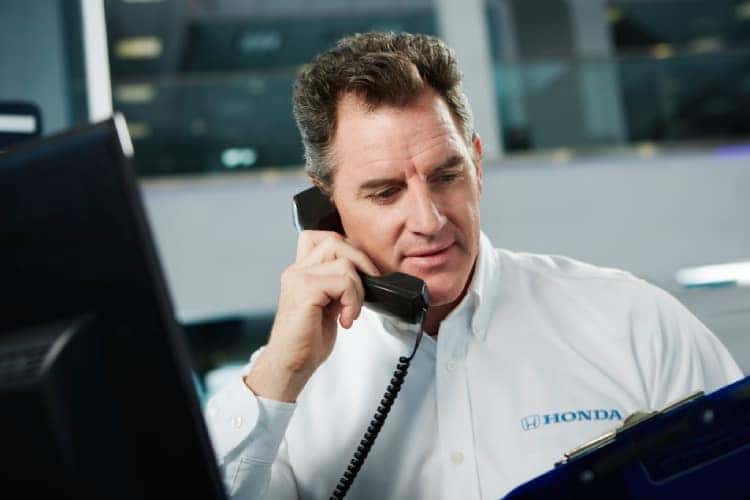 We Handle the Paperwork
We take care of all paperwork, including correspondence with lenders and insurance providers. All it takes is a few clicks on our website or a visit to our dealership to land a same-day, research-backed offer! When you turn over the keys, you can head back home with peace of mind knowing that all paperwork — including the title transfer — has been done properly, so there won't be any future surprises or hassles. This is a stark contrast to the process of selling a vehicle on your own. As mentioned, private sales can be lengthy and logistically challenging.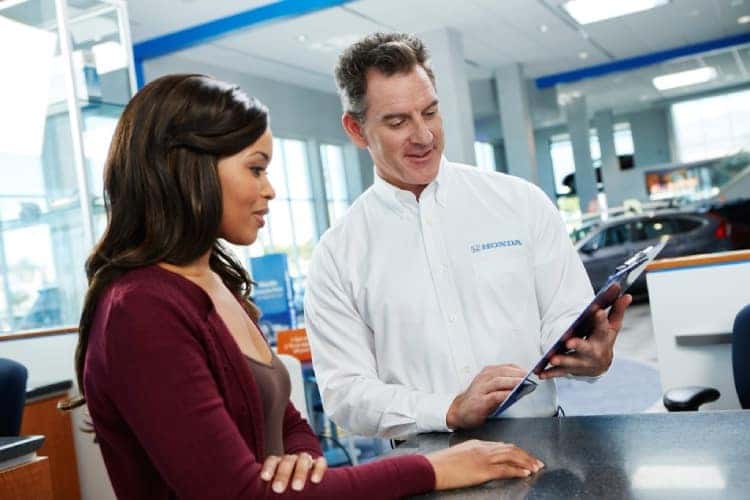 A Seamless Shopping Experience
At Bill Pearce Courtesy Honda, we're more than happy to pay cash for your current vehicle and send you home with the profits. That said, many of our customers come to us looking for an upgrade. If you fall into that camp, you should know that we make it incredibly easy to drive home in a new or new-to-you vehicle. We've partnered with Express to offer a 100% online car buying experience—and yes, that includes the trade-in process. We can even bring your new vehicle right to your driveway and pick up your trade-in at the same time.
We're Here to Help, So Don't Wait to Get Started!
You can contact us to schedule an appraisal at our dealership, or simply complete the required steps as you shop for your new car online. If you'd prefer to take care of things in person, just know that you're always welcome to do so! Our friendly associates will be here to greet you and take you through the simple process of selling your car, practicing transparency at every step of the process. We'll get you the competitive offer you deserve!